A good thriller will definitely trigger a myriad of intense emotions. Whether you're in for the suspense or the adrenaline rush, once you're engaged, you'll feel the need to keep turning those pages!
And if you can complement the book with an exciting film (or series), then even better, right?
If you're looking for your next thriller book-film combo, I definitely recommend these ones!
1. Gone Girl –

Gillian Flynn
Based on the US, this excellent thriller revolves around Amy's amazing life and love story with Nick… until it stops being so amazing…

There is a lot of psychological manoeuvring along the story which will definitely keep you on your toes!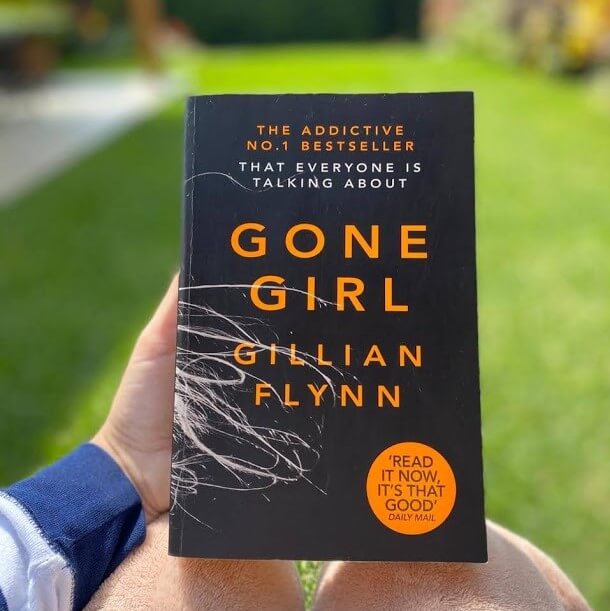 The Gone Girl film stars Rosamund Pike and Ben Affleck as the story's happy couple. Rosamund's acting was highly praised by critics, getting her several nominations including an Oscar one for Best Actress in 2015.
I highly recommend both the book and the film!

2i. The Girl With the Dragon Tattoo – Stieg Larsson
Super intelligent though deeply troubled Lisbeth Salander is the main character in this masterpiece crime thriller. She uses her IT talents and massive wits to help out in the investigation towards the mysterious disappearance of Harriet Vanger, though the investigation opens a Pandora box with loads of disturbing crime scenes and a creepy family history.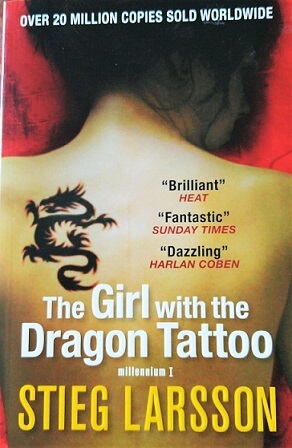 Reader advice: The first half of the book goes on REALLY slow, but the second half more than makes up for this!
Warning: the story has quite disturbing and violent scenes, so please beware. Same goes for its sequels.
2ii. The Girl who Played with Fire – Stieg Larsson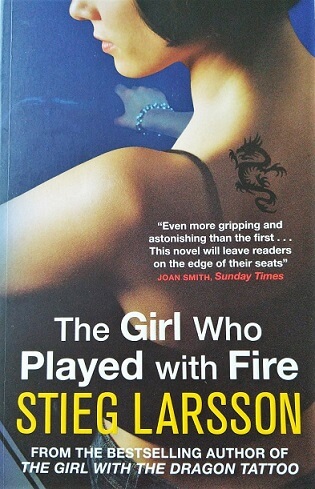 If you read and enjoyed The Girl with the Dragon Tattoo, then definitely move on to read the second book in the Millenium Series.
This time you will learn more about Lisbeth's past and understand the family events that turned her into the woman that we are introduced to at the start of the Series.
2iii. The Girl who Kicked the Hornet's Nest – Stieg Larsson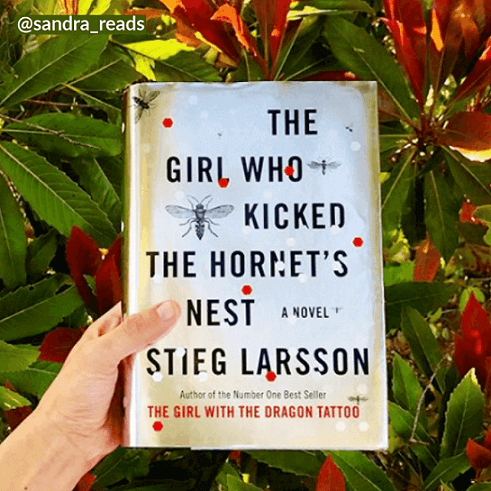 This book is an immediate sequel to The Girl who Played with Fire, so I definitely recommend to start reading it ONLY after reading the first two.
As with the previous books, Lisbeth will keep surprising you while she deals with things in her own, very particular way. Her intellectual brilliance is present as always!
What about the Films?
The first book was turned into 2 separate films: an American and a Swedish version. The American one (linked below) is perhaps the most famous one starring Daniel Craig and Rooney Mara.
The film is almost 3h long, but they will be 3 very well spent hours!
Link to the American film's Trailer in Youtube: https://www.youtube.com/watch?v=DqQe3OrsMKI
Warning: the film has very graphic and violent scenes, watch under your own discretion
The Swedish film went on into the 2nd and 3rd books as well, making an additional film for each. If you're curious about them, watch the trailers on YouTube: 1st; 2nd; 3rd Swedish film Trailer

3. Sharp Objects –

Gillian Flynn
This time I go back to the amazing Gillian Flynn and her talent for creating very disturbing storylines. This crime thriller will take you to Camille Preaker's hometown, where an investigation into some possibly related teenage murders is going on.

Eventhough she's there as a journalist on a work assignment, she now has to deal with her extremely disfunctional family, and the overly eerie facts she uncovers along the way.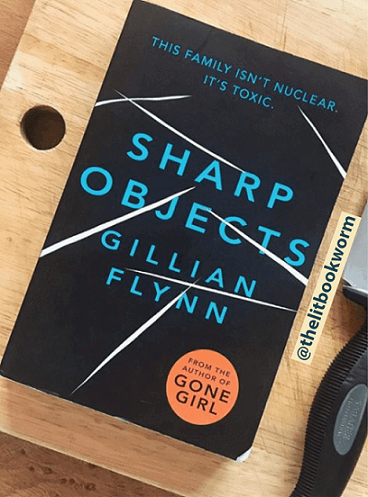 Want to Watch It?
The book was adapted into an HBO series starring Amy Adams. Though this is still in my to-watch list, I'm mentioning the series here in case you want to get ahead and watch it!
Link to the Series Trailer in Youtube: https://www.youtube.com/watch?v=DgljcMqPG98
4. The Girl on the Train –

Paula Hawkins
This psychological thriller is based in England, where Rachel, a.k.a "The Girl on the Train" keeps gaping at life in her daily, senseless commute. Life has been hard for her through her alcoholism and the recent collapse of her marriage. In the meantime, Rachel's ex-husband is now happily married to Anna, which only drives Rachel into further bitterness…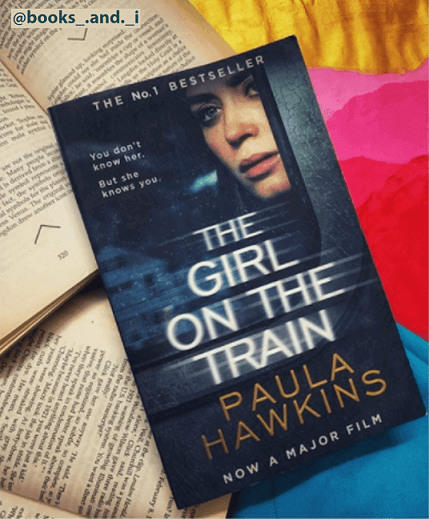 My take on the story: After reading Gone Girl first, this book didn't really shock me and eventhough it was an easy read, I wasn't fully gripped by it.
Why am I including it here then? Because we all have different tastes, and there's still chance that you might like it or its film!
Link to the film's trailer in Youtube: https://www.youtube.com/watch?v=X1ByBEw-WxM